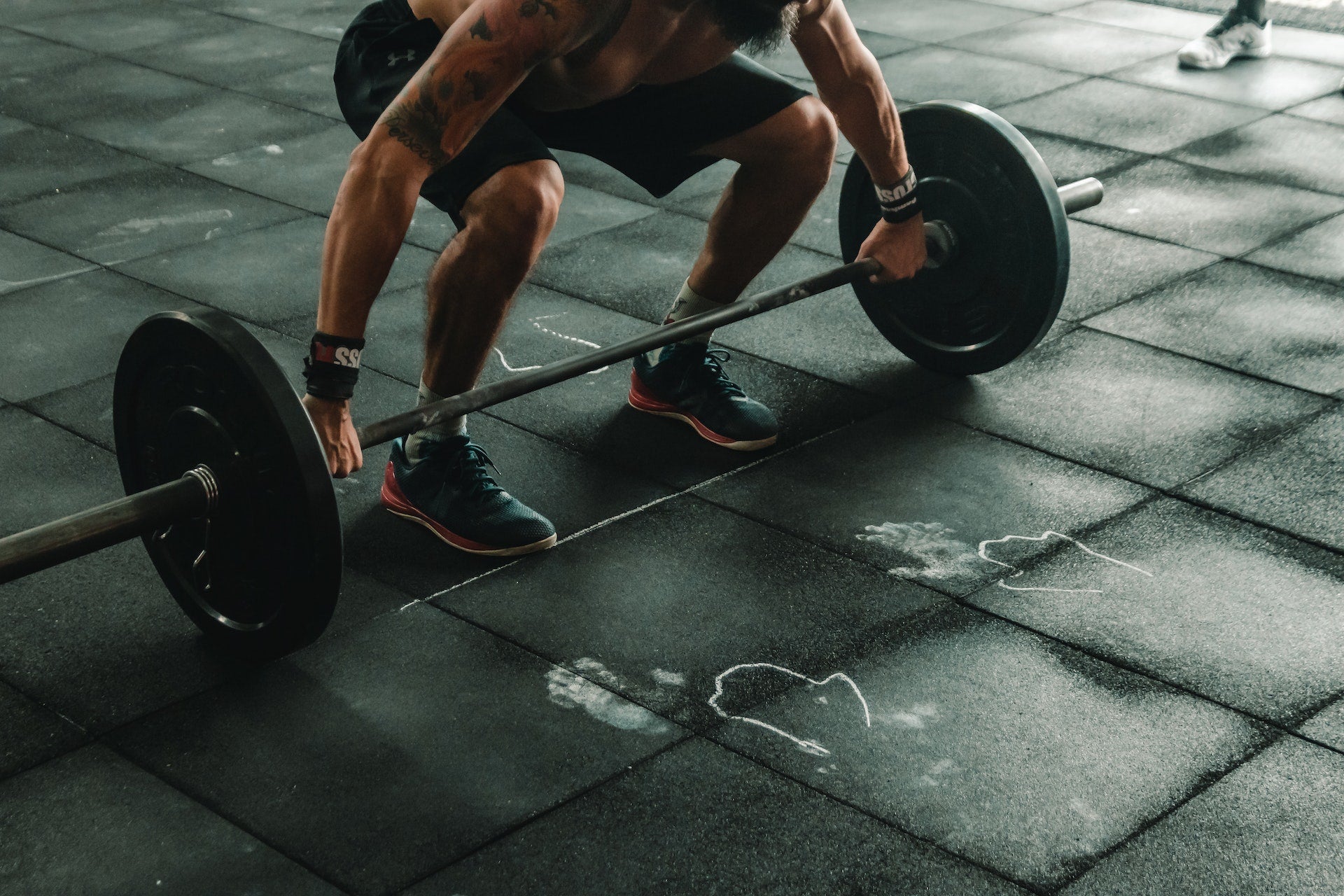 10 Tips for New Gym-Goers
Starting a gym routine can be overwhelming, but these tips will help you feel confident and prepared:
SET REALISTIC GOALS:
Define what you want to achieve through your gym routine, whether it's to lose weight, build muscle, or improve your overall health. Make sure your goals are specific, measurable, attainable, relevant, and time-bound. This will help you stay motivated and track your progress.
CREATE A WORKOUT PLAN:
Plan your workouts ahead of time to ensure that you are making the most of your time at the gym. This could include the exercises you want to do, the number of sets and reps, and the amount of weight you want to use. Having a plan in place can also help you avoid feeling overwhelmed or lost.

If you're new to exercise, it's important to start with basic exercises and gradually increase the difficulty level. This will help you build a solid foundation and avoid injury. Focus on mastering good form before adding weight or increasing the intensity of your workout.
WARM UP & STRETCH:
Take a few minutes to warm up before your workout to get your heart rate up and increase blood flow to your muscles. This can also help prevent injury. After your workout, be sure to stretch to improve flexibility and reduce muscle soreness.

DON'T GO CRAZY TOO SOON:
Training with weights is going to be a new stimulus for your body. It's important to remember that this is a stress. This is damage to your muscles and your body perceives it as something negative.
You haven't adapted to this new stimulus yet. Volume (the total amount of work you're doing as measured by the number of "hard sets") should be low at first.
5-10 hard sets per muscle group per week is plenty for a beginner. You're not going to build muscle faster by killing yourself in the gym with gargantuan workouts and a ton of exercises and sets. You're just going to lengthen your recovery and spend a long time nursing stiff and sore muscles, unable to work out.
The real strength and muscle gains happen while you're resting after your workout, not while you're training, so place a high priority on recovery at first.
TRAIN MUSCLES YOU CAN'T SEE:
Too many people train the "mirror muscles"
Chest, shoulders, biceps….
This can result in the anterior deltoids (on the front of the shoulder) getting very overdeveloped as they're involved heavily in all of those sets of bench presses and push-ups that people love to do. They are also trained again on "shoulder day" and the biceps also attach here on the front of the shoulder.
On the other hand, the rear deltoids get hardly any love. They get hit when people do their back exercises, mainly rows, but they're not worked enough to counter all of the pushing that develops the anterior deltoid on the other side of the shoulder. They're rarely (or never) worked directly with exercises like face pulls and rear shoulder fly. 
The result is shoulders that are over-developed on the front, and under-developed on the rear (posterior deltoid). The powerful pectoral muscles also attach on the front of the shoulder, as well as the biceps, and contribute to pulling the shoulders forward. The small posterior deltoid on the rear struggles to keep the shoulders in alignment.
The result is poor posture with slumped, rounded shoulders. Shoulder pain is also typical.
Train your back!

VARY YOUR ROUTINE:
Mixing up your routine can help you avoid boredom and prevent plateaus in your progress. Try new exercises, switch up your order, or add more weight to challenge yourself. This will also help target different muscle groups and prevent injury. 
DON'T SKIP LEGS:
Your legs are your base, they need to be strong.
Too many people are starting to work out, but never training their legs.
This is a big mistake. Developing strength with squats, deadlifts and lunges carries over to everyday life.
There's also a correlation between lower body muscle mass and longer life!
(Also, a muscular upper body with skinny legs looks ridiculous)
Muscle mass is good for your health. The biggest muscles are in your legs and glutes. Training these is a really good idea, for many reasons.
One of those reasons is that muscle raises your metabolic rate. So the more of it you have, the more calories you will burn at rest. This makes it easier to stay lean, as you would need to eat more to be in a calorie surplus.
Muscle is also somewhere you can store glycogen, which is a substance the body makes from carbs you eat that aren't needed immediately for energy. Most people have smaller glycogen stores because they have smaller muscles. Their stores are also always full, because glycogen is used when muscles need a burst of energy. If you're not training hard, it's unlikely you'll ever use your stored glycogen.
If you're training legs, you benefit from training these large muscles and increasing the amount of glycogen you can store. This means it's harder for you to gain fat, because surplus energy in your diet can be used to refill these glycogen stores.
LISTEN TO YOUR BODY:
If you're feeling pain or discomfort, stop and rest. It's important to avoid pushing yourself too hard, as this can lead to injury. Give your body the time it needs to recover and get stronger.

STAY HYDRATED:
Hydration is key to good performance and recovery. Drink plenty of water before, during, and after your workout to stay hydrated and fuel your muscles.

ENJOY THE JOURNEY:
Getting fit is a journey, not a destination. Celebrate your progress, no matter how small, and enjoy the process of improving your health and fitness. Focus on what you can do, not what you can't, and stay motivated by setting achievable goals and tracking your progress.